The Location
LaerCon takes place at the Rittergut Haus Laer in Bochum, an old beautiful water castle.
This year's New Years Party we will take place in the middle / medium sized room ("Kavalierssaal") again (like the previous years).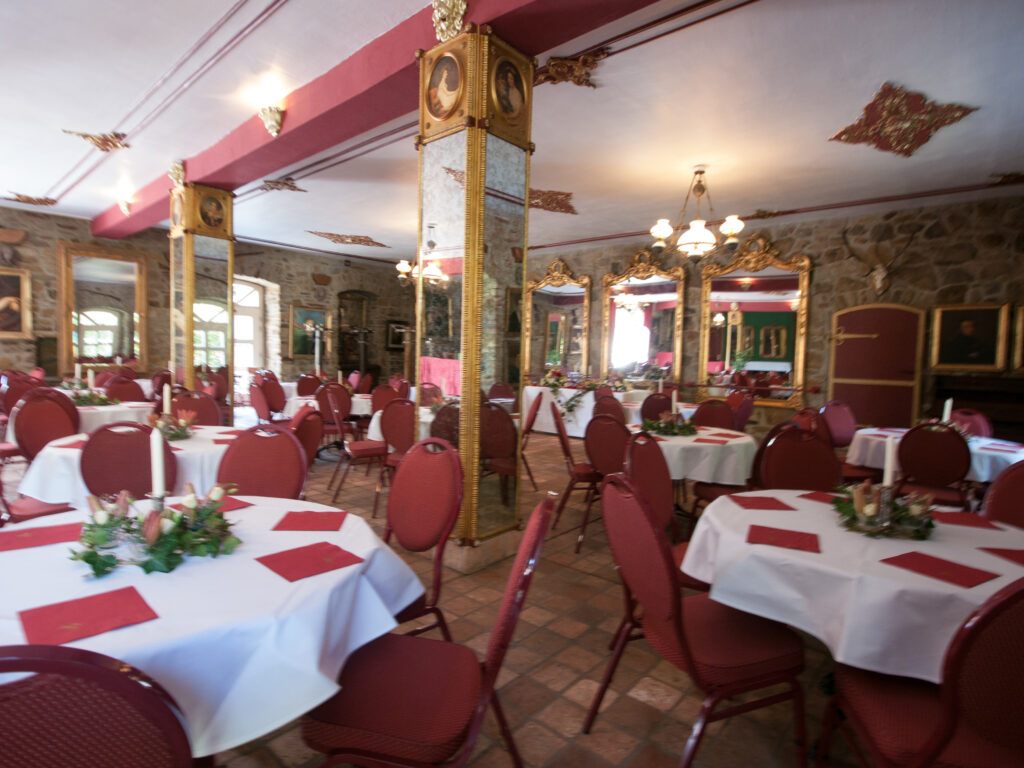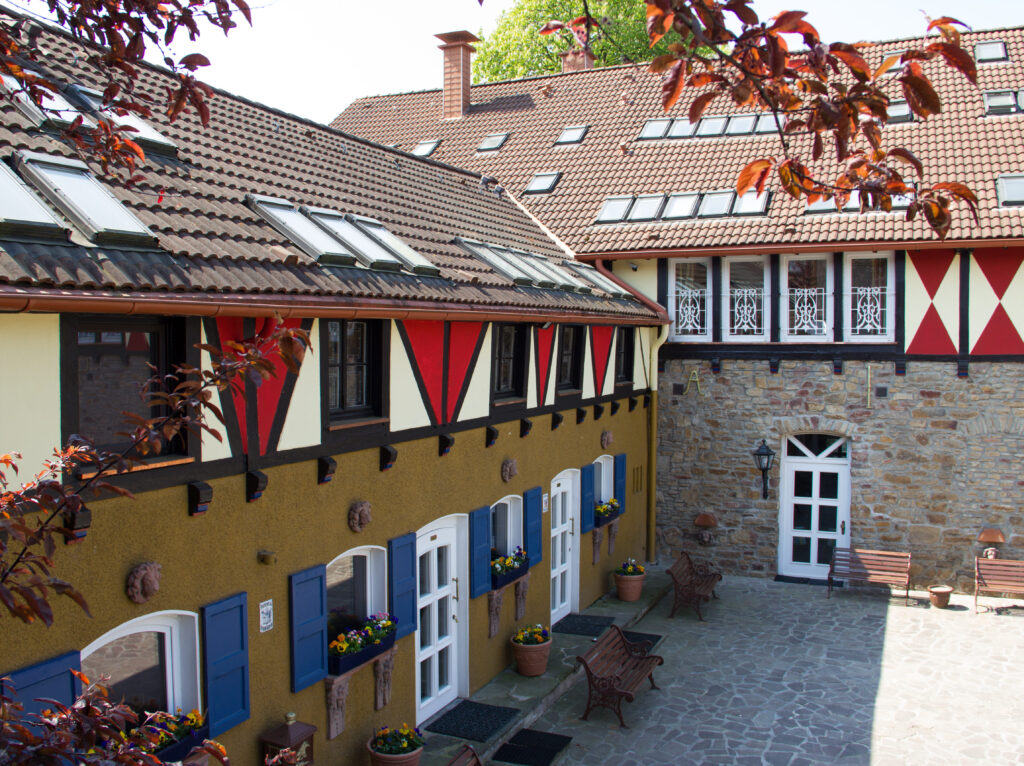 Rooms
The manor has a (limited) number of cozy and very unique rooms / suites, which means you can snuggle up in a real bed after the party. Please note the following:
The rooms must be booked through us (not via Haus Laer), the accommodation costs are not included in the entrance fee.

The entrance fee must be paid to Nightfox (bank transfer or Paypal) in advance, the costs for the rooms have to be paid at your arrival (at the owners of Haus Laer, not Nightfox). Please note that at Haus Laer you can only pay in cash (preferred). If possible, please bring the exact amount of cash.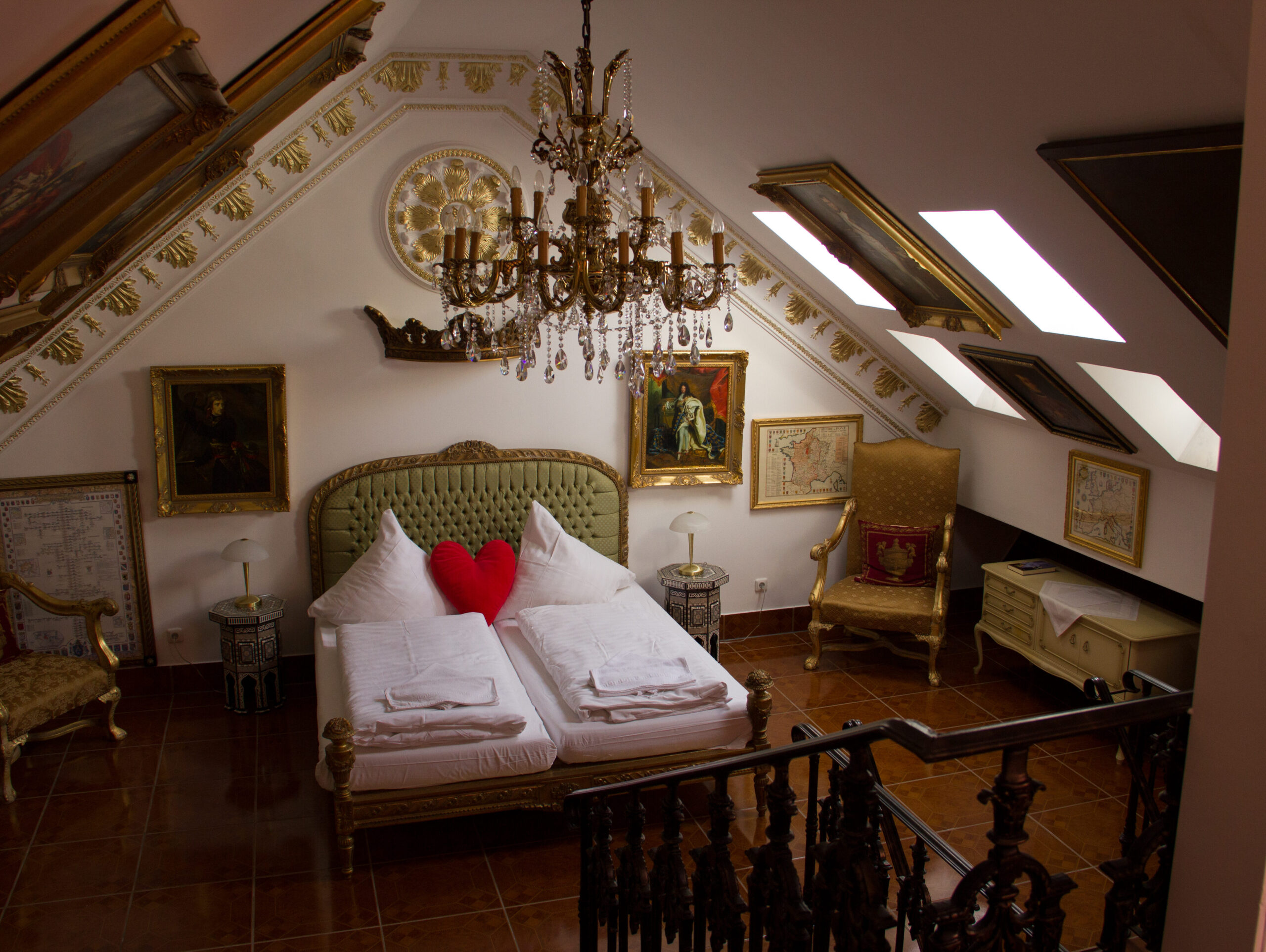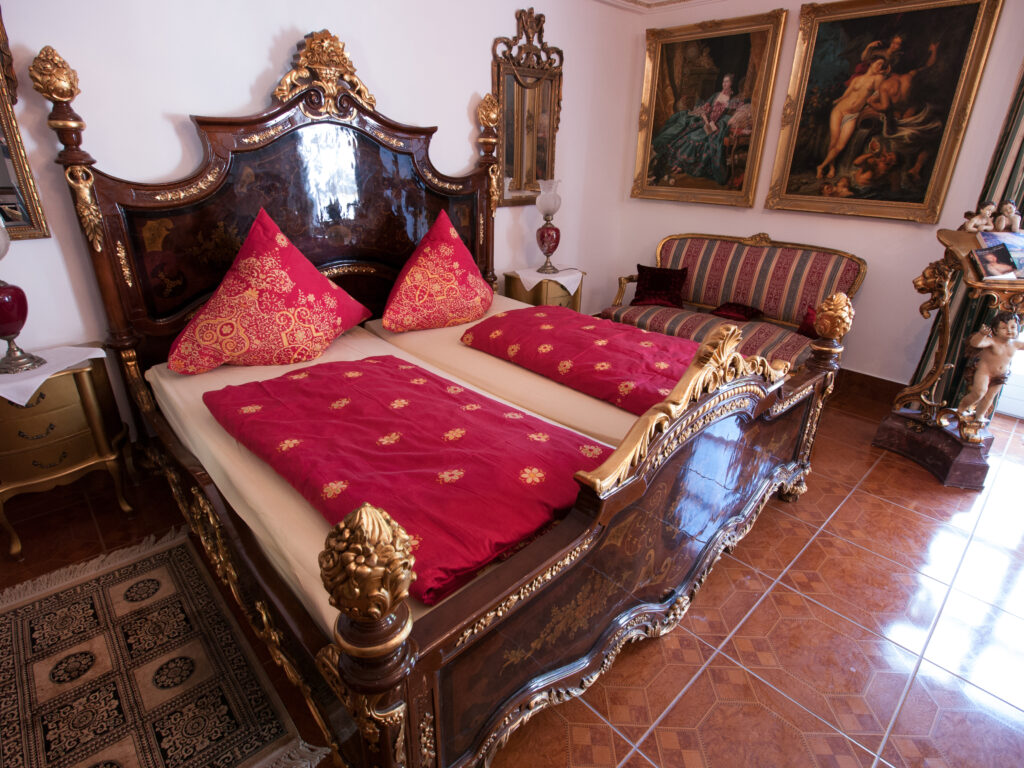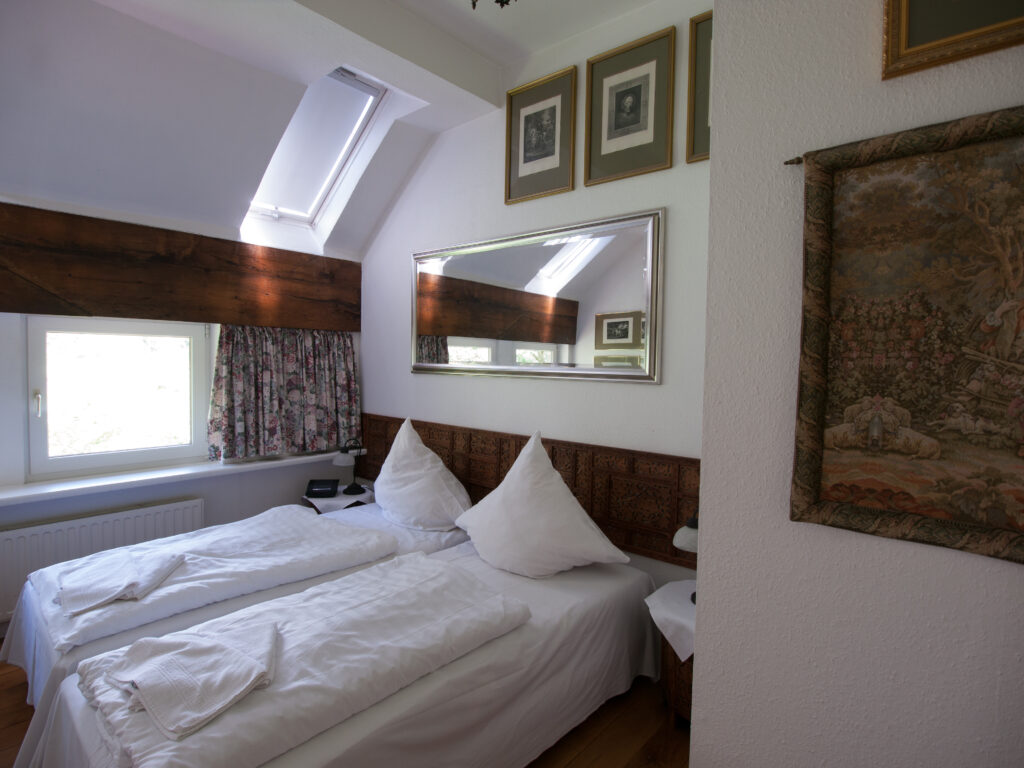 Room costs: (per room, not per person)
The room costs for 2021 are:
80 € for a regular single room for 1 person (only 1 available)
80 € for a regular double room for 2 persons
110 € for a suite for 2 persons
130 € for a suite for 3 persons
150 € for a suite for 4 persons
Extend your stay:
Haus Laer offered us a nice special: if you would like to extend your stay (for example arrive on 30th December or stay until 2nd January), the additional night(s) only cost half the room price (75 € instead of 150 € // 65 € instead of 130 € // 55 € instead of 110€ // 40 € instead of 80 €).