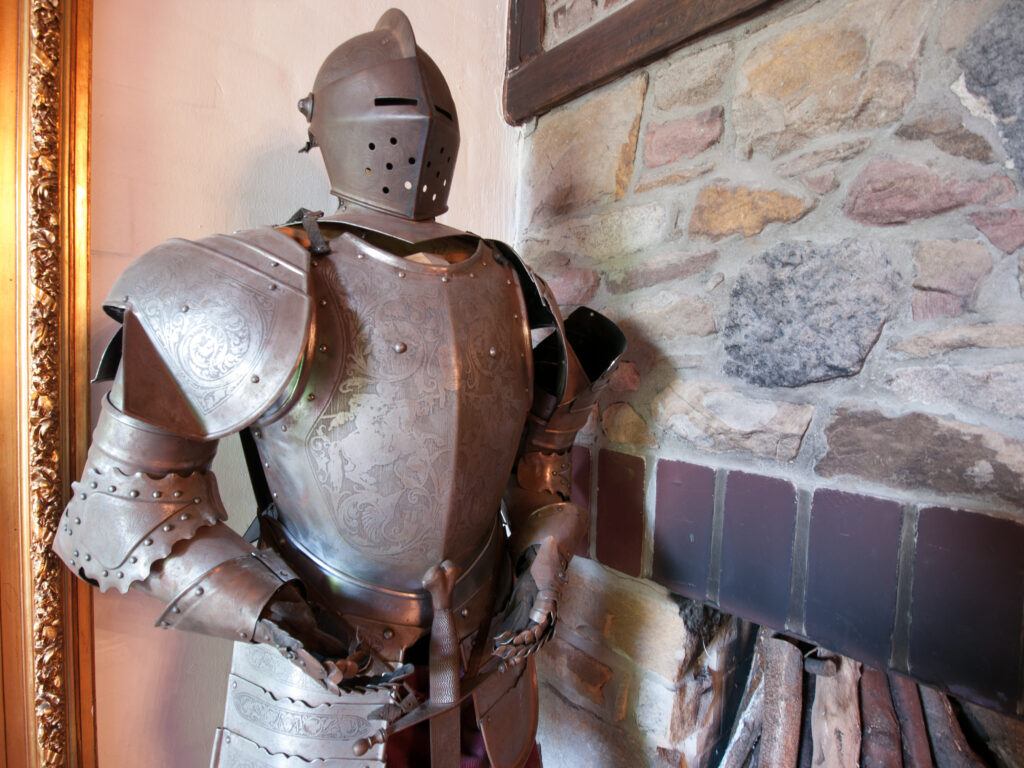 Who will be there?
Here you can look up the current list of participants. Following people have been accepted. Confirmed rooms you can recognize by the green check mark. ✅
If you have already registered and are not on the list yet, please be patient. We're doing our best to let in as many people as possible.
As every year, the number of participants is limited by the number of rooms we have unfortunately. If you wanna share a room/suite with 3 or 4 people, write this down in your registration or let Tani know. Information about the room costs you can find here. People who haven't listed a room partner yet are usually still looking for one, so please feel free to get in contact and let me know.
---
This year (2022) we have the following numbers of rooms available:
Room prices can be found here.
4 Standard single rooms (1 person)
15 Standard double rooms (2 persons)
1 Standard room (4 persons)
24 Suites (2 persons)
2 Suites (3 persons)
2 Suites (4 persons)
It is not possible to attend without confirmation or to bring unregistered / unconfirmed people to the party!
The participants list below is still in work! More names will be added.
| # | Name | Status | Room Request | Room shared with | Early / Late |
| --- | --- | --- | --- | --- | --- |
| 1 | Nightfox | paid | Suite ✅ | TaniDaReal | |
| 2 | TaniDaReal | paid | Suite ✅ | Nightfox | |
| 3 | AmurUssuri | paid | Standard Room ✅ | Laimika | Early / Late |
| 4 | Andrea | paid | Suite ✅ | Kenya Kane | |
| 5 | Arco | paid | – | CaidaTigre | |
| 6 | Azana | paid | – | | |
| 7 | Bärbel | paid | Suite ✅ | Dietmar | |
| 8 | BigBangFox | paid | Standard Room ✅ | (single room) | Early |
| 9 | Blackfurball | paid | Standard Room ✅ | Kamikaze | |
| 10 | BurcisWolf | paid | Standard Room ✅ | Jason | |
| 11 | Cadian | paid | Standard Room ✅ | Niidrax | Early |
| 12 | CaidaTigre | paid | – | Arco | |
| 13 | Castore Devon | paid | Standard Room ✅ | eejty | Early / Late |
| 14 | Celina | paid | Suite ✅ | Philipp | |
| 15 | Chaga | paid | Suite ✅ | Flex | |
| 16 | Cheetah | | Suite | Lupo | |
| 17 | Curry | paid | Suite ✅ | TiBoth | |
| 18 | Darvim | paid | Standard Room ✅ (4) | FleecyWolf, Ripster, Suran | |
| 19 | Daszh | paid | Suite ✅ | Rauco | Late |
| 20 | developard | paid | Standard Room ✅ | | |
| 21 | Dexter | paid | Standard Room ✅ | Tay | |
| 22 | Dietmar | paid | Suite ✅ | Bärbel | |
| 23 | Dingo | paid | Standard Room ✅ | Famis | Early / Late |
| 24 | Draegen SweetTail | paid | Suite ✅ | Kralle | |
| 25 | Dusty | paid | Suite ✅ (4) | Khaki, Rush Lion, Erilo | |
| 26 | eejty | paid | Standard Room ✅ | Castore | Early / Late |
| 27 | EosFoxx | paid | Suite ✅ | Jaryic | |
| 28 | Erilo | paid | Suite ✅ (4) | Khaki, Dusty, Rush Lion | |
| 29 | FallenWolf | paid | Suite ✅ | Sunni | Early |
| 30 | Famis | paid | Standard Room ✅ | Dingo | |
| 31 | FleecyWolf | paid | Standard Room ✅ (4) | Darvim, Ripster, Suran | |
| 32 | Flex | paid | Suite ✅ | Chaga | |
| 33 | Furvan | paid | Standard Room ✅ | o'wolf | |
| 34 | FuzzyFox | paid | Suite ✅ | Nov | |
| 35 | Haku | paid | Suite ✅ (3) | Strife, Noori | |
| 36 | Hanouk | paid | Suite ✅ | Kavivila | |
| 37 | Hurga | paid | Standard Room ✅ | Tioh | |
| 38 | Iggi | paid | Standard Room ✅ | ScharasTheFolf | Early |
| 39 | Jaryic | paid | Suite ✅ | EosFoxx | |
| 40 | Jason | paid | Standard Room ✅ | BurcisWolf | |
| 41 | Kamikaze | paid | Standard Room ✅ | Blackfurball | |
| 42 | Kavivila | paid | Suite ✅ | Hanouk | |
| 43 | KayLynx | paid | Suite ✅ | Sonuh | |
| 44 | KenttuFox | paid | Standard Room ✅ | Warmík | Early |
| 45 | Kenya Kane | paid | Suite ✅ | Andrea | |
| 46 | Khaki | paid | Suite ✅ (4) | Rush Lion, Dusty, Erilo | |
| 47 | Kida | paid | – | | |
| 48 | Kimon | paid | Suite ✅ | Verpeilus | Early |
| 49 | Koltas | paid | Suite ✅ | Wali | |
| 50 | Kralle | paid | Suite ✅ | Draegen SweetTail | |
| 51 | Laimika | paid | Standard Room ✅ | AmurUssuri | Early / Late |
| 52 | Lea | paid | Standard Room ✅ | Runoratsu | Early |
| 53 | Loewi | paid | Suite ✅ | WhiteLion, Selis | |
| 54 | Lupo | paid | Suite ✅ | Cheetah | |
| 55 | Luxen | paid | Suite ✅ | MafunDi | Early |
| 56 | MafundDi | paid | Suite ✅ | Luxen | Early |
| 57 | Martini Snowfox | paid | Standard Room ✅ | Sheppy | Early / Late |
| 58 | momohoskin | paid | Standard Room ✅ | Revaivwra | |
| 59 | Mono | paid | – | | |
| 60 | Niidrax | paid | Standard Room ✅ | Cadian | Early |
| 61 | nobs | paid | Suite ✅ | Zaelador | Early |
| 62 | Noori | paid | Suite ✅ (3) | Haku, Strife | |
| 63 | Nov | paid | Suite ✅ | FuzzyFox | |
| 64 | o'wolf | paid | Standard Room ✅ | Furvan | |
| 65 | Philipp | paid | Suite ✅ | Celina | |
| 66 | Ponyfox | paid | Standard Room ✅ | (single room) | |
| 67 | Rauco | paid | Suite ✅ | Daszh | Late |
| 68 | Revaivwra | paid | Standard Room ✅ | momohoskin | |
| 69 | Ripster | paid | Standard Room ✅ (4) | Darvim, FleecyWolf, Suran | |
| 70 | Ronnie | paid | Suite ✅ | Uncle Kage | |
| 71 | Royen Blackwing | paid | Standard Room ✅ | (single room) | Early / Late |
| 72 | Runoratsu | paid | Standard Room ✅ | Lea | Early |
| 73 | Rush Lion | paid | Suite ✅ (4) | Khaki, Dusty, Erilo | |
| 74 | Saberhagen | paid | Standard Room ✅ | Snow-wolf | |
| 75 | ScharasTheFolf | paid | Standard Room ✅ | Iggi | Early |
| 76 | Selis | paid | Suite ✅ | WhiteLion, Loewi | |
| 77 | Sheppy | paid | Standard Room ✅ | Martini Snowfox | Early / Late |
| 78 | Silverfoxwolf | paid | Suite ✅ | | Late |
| 79 | Snow-wolf | paid | Standard Room ✅ | Saberhagen | |
| 80 | Sonuh | paid | Suite ✅ | KayLynx | |
| 81 | Strife | paid | Suite ✅ (3) | Haku, Noori | |
| 82 | Stripe | paid | Suite ✅ | Yuky | |
| 83 | Sunni | paid | Suite ✅ | FallenWolf | Early |
| 84 | Suran | paid | Standard Room ✅ (4) | Darvim, FleecyWolf, Ripster | Early |
| 85 | Tay | paid | Standard Room ✅ | Dexter | |
| 86 | TiBoth | paid | Suite ✅ | Curry | Early / Late |
| 87 | Tioh | paid | Standard Room ✅ | Hurga | |
| 88 | Uncle Kage | paid | Suite ✅ | Ronnie | |
| 89 | Verpeilus | paid | Suite ✅ | Kimon | Early |
| 90 | Wali | paid | Suite ✅ | Koltas | |
| 91 | Warmík | paid | Standard Room ✅ | KenttuFox | Early |
| 92 | WhiteLion | paid | Suite ✅ | Loewi, Selis | |
| 93 | Yuky | paid | Suite ✅ | Stripe | |
| 94 | Zaelador | paid | Suite ✅ | nobs | Early |